Welcome to Baxter Dental Surgery
ESTABLISHED SINCE 1994
At Baxter Dental Surgery, we've been serving the Mornington Peninsula community with state-of-the-art, family-friendly dentistry for over 25 years.
Our experienced dentists, are dedicated to your overall wellness and are committed to offering the very best that dentistry has to offer. Schedule an appointment by giving us a call on 03-5971 4666
Dr. David Grant
Founder Dentist
(retired Oct 2018)
Dr. Mihika Bhatt
Principal Dentist
(graduated 2004)
Dr. Dhruvin Patel
Principal Dentist
(graduated 2008)
Dr. Camille Guerin
Dentist
Our Goals
We are a general dentistry practice focusing on all aspects of dentistry. We offer all of our patients comprehensive and customized treatment, tailored to each patient's individual needs. Our patients are our highest priority, and we are happy to answer your questions and address any concerns.
We truly care for your family like our own.
We believe "lifetime care" is the the best approach in maintaining good oral health and well-being. Our caring and courteous staff will assist you in every way to assure your visits are comfortable and stress free.
To Give Real Service you must add something which cannot be bought or measured with money, and that is Sincerity and Integrity
– Douglas Adams
Experience the Baxter Dental Difference
A Welcoming, Relaxing Environment
For over 25 years, Baxter Dental Surgery has built its reputation on the quality of the dental work, exceedingly high-level client service and a uniquely pleasant and painless dental environment.
Latest Technology
Our practice is committed to providing you and your family with safe, gentle, and high-quality dental care. We understand that a visit to the dentist may not be your favourite thing to do, but at Baxter Dental Surgery , our team provides an atmosphere where you'll feel safe, secure, and supported throughout your dental experience. We are sensitive to your needs, and it is our goal to make you feel comfortable visiting our practice while providing the best possible care.
Our Services
Your smile is as important to us as it is to you. Our comprehensive dental services are designed with your unique needs in mind and include:
Tooth Protection
Preventive dental checkups, cleaning and routine dental X-rays, tooth-coloured fillings, root canals.
Braces
Traditional braces, Invisalign clear correct aligners; braces treatment for teens and adults
Dental Implants
Straumann Implants (implant supported over dentures)
Crowns, Bridges & Veneers
Cosmetic dentistry including porcelain veneers, composite veneers and whitening.
Root Canal Treatment
The aim is to save a tooth that has been damaged by infection or inflammation of pulp.
Wisdom Teeth Extraction
A safe and effective way to prevent your tooth pain symptoms from coming back.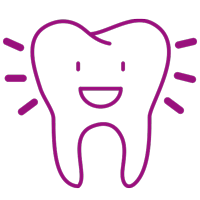 Teeth Whitening
Smile your best with professional and safe teeth whitening
Health Funds
All health fund providers & CBDS $1000 grant for eligible families.

Why Choose Baxter Dental Surgery?
The practice will work with each and every patient to provide unique, comprehensive care based on their individual needs & stays abreast of the latest technological advancements in dentistry in order to provide the best quality of oral and preventive care.
We welcome all new patients to Baxter Dental Surgery, where most major forms of dental insurance are also accepted.
Family & Child Friendly
We cater for families, especially children, and aim to make their visits as pleasant as possible.
Latest Technology
We are fully equipped with the latest innovative technology for the best possible results.
Warm, caring envirnment
We pride ourselves in offering empathetic care for all patients, young and old.
full service practice
We provide comprehensive dental care in one location, so you won't need to go to another practitioner.
Protect your smile & your health
Make an appointment for a dental exam today! We welcome all new patients to Baxter Dental Surgery, where most major forms of dental insurance are also accepted.
We are a proud member of the Australian Dental Association (ADA)